Objektiv
Newspaper illustration

A series of illustrated covers
for Objektiv, the saturday
supplement of the Slovenian
newspaper Dnevnik.
The Small
Encyclopaedia
of Butale

This book presents
the well-known tales
of Butale by the
author Fran Milcinski
as an illustrated
encyclopaedia.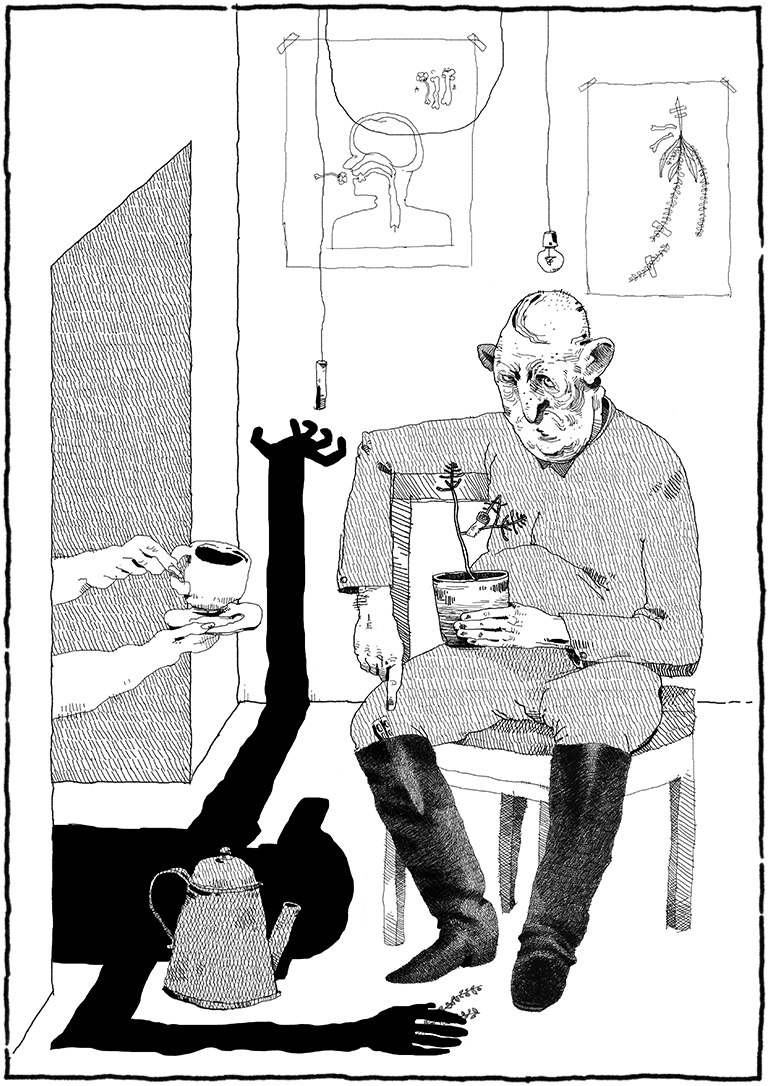 Illustrations
poster (50x70 cm)

for The 6th Independent
Biennial in Ljubljana.
Alice's Advetures
in Wonderland

Illustration and
book design
Posters

Kogl wine,
climate change